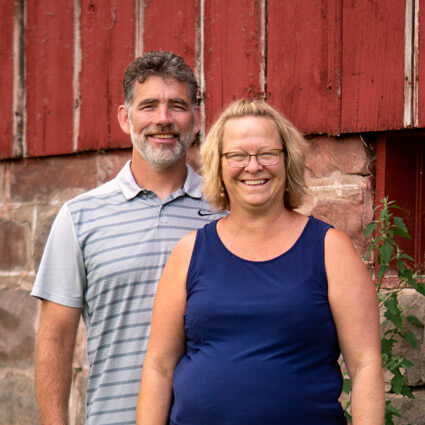 Meet Dr. Kevin Blau
Dr. Blau is passionate about helping others and regularly does talks in the community, including "Lunch and Learn" ones. He offers invaluable health information, and informs you how to incorporate the changes into your life. Dr. Blau strives to care, educate and serve his community by focusing on the importance of good health. In addition to giving talks, he also does massage events and provides spinal screenings.
Helping You Achieve Your Goals Is Our Goal
Every day, our team reviews the files on the scheduled practice members. We review their progress, and measure whether treatment is working according to the plan. We base our success on whether practice members achieve their goals. We want everyone to reach their God-given potential.
EXPLORE CHIROPRACTIC

An Education in Chiropractic
Dr. Blau attended the prestigious Palmer College of Chiropractic, earning his Doctor of Chiropractic in 1993. He returned to Wisconsin, working as an associate for two years in Milwaukee.
Moving back home to work for the community, he has been in his current location for over ten years. During this time, Dr. Blau has trained many doctors and team members who have moved on to bring natural health care to their communities.
Dr. Blau is certified in Nutritional Counseling, Occupational Health & Safety, and Webster Technique for pregnancy. He's licensed in physiotherapy, which includes e-stim, ultrasound, and cold laser therapy. He's done considerable postgraduate work in pregnancy and pediatrics for the benefit of those he serves.
The Practice Today
Dr. Blau continues to be amazed by the power of the human body to heal itself. He also participates in multidisciplinary free clinics in town with like-minded medical practitioners.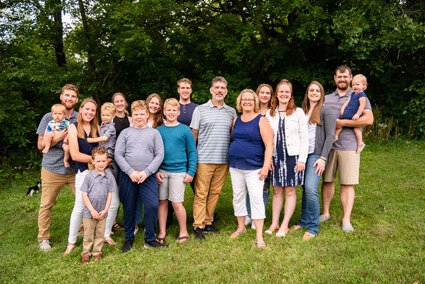 Outside the Practice
Dr. Blau is the father of nine children, one of whom is also a chiropractor. He enjoys spending time with his family, sports, hiking, and hunting. He's also active in his church and with civic groups.
Get Back to Living An Abundant Life
Chiropractic and lifestyle changes can help you live your best life. Contact Blau Family Chiropractic & Integrated Wellness to learn more.
---
Dr. Kevin Blau | (608) 742-1300