Meet the Team at Blau Family Chiropractic & Integrated Wellness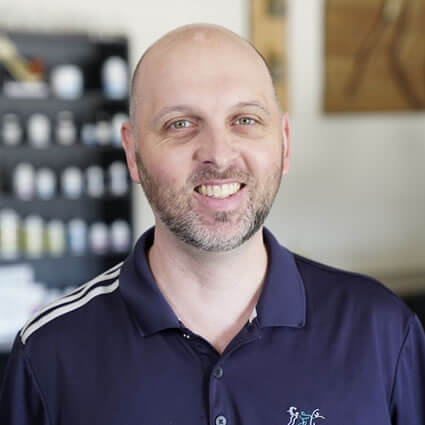 Lance Brisky is an Associate Chiropractor
He is currently working on getting certified in Webster Technique and Functional Nutrition. Lance got into the chiropractic field through his own personal experience and treatment. His uncle, a chiropractor, got him back to playing basketball a lot faster than the trainer and medical doctor were going to.
He loves that he gets to work with like-minded people that want the best for the patients. He also loves the focus on community and giving back when and where the team can because he has always been passionate about helping people and finding ways to help out whenever he can.
Over the years, his passion for helping patients to find conservative ways to live healthier and function better has grown exponentially. Lance feels like every year he learns something new to help patients more.
When Lance is not working, he enjoys spending time with his wife and kids. He enjoys playing basketball, pickle ball, softball and golf, as well as taking trips to different breweries, wineries, or distilleries in the Midwest.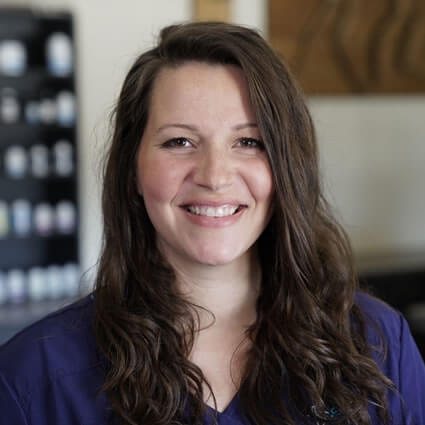 Elsie Cibulka is the Office Administrator at Blau Family Chiropractic & Integrated Wellness. She has certifications in CT and CRT.
Elsie grew up with parents who were an advocate for regular chiropractic care and for that she is very thankful. All throughout her childhood she went to a chiropractor. Fever? Time to get adjusted. Ear infection? Time to get adjusted. And even maintenance care every 2-4 weeks for years.
She was offered an opportunity to work at a small office in her hometown and that is where her love for chiropractic and a more natural healthcare approach really blossomed. Elsie went on to work there for 5 years, learning front desk, assisting with exams, insurance claims and more. It gave her a great foundation in understanding how our bodies work and how that relates to chiropractic.
Though she hadn't necessarily planned to continue working in the chiropractic field, shortly after she got married and moved to Wisconsin in 2016, she was hunted down and asked to join the Blau Family Chiropractic & Integrated Wellness team and here she is years later still loving it and looking forward to many more!
One thing that she loves about working at Blau Family Chiropractic & Integrated Wellness is that she is not only able to utilize the skills God has given her, but it's alongside other superb individuals who all contribute to serving the patients and this community together. Chiropractic care has changed the lives of so many who have walked through the doors and she really enjoys being part of it.
When she is not working, her time is filled up with the many adventures at Hunter Bluff Farm, raising two girls and a crew of critters with husband. Hauling hay, baking up a storm, or even finding an hour for some good self-care in the midst of everything else certainly keeps her on her toes.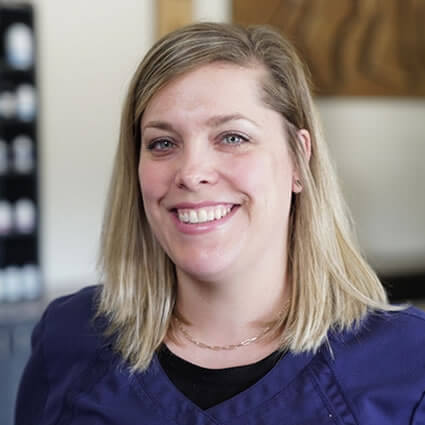 Jessie Cross is another smiling face you will see at the front desk when you visit Blau Family Chiropractic & Integrated Wellness. She just received her CT certificate and can now perform therapies. She loves that chiropractic isn't just about the spine, but that it is about how your body functions as a whole.
She left her previous job after 12 years because she wanted to do something that didn't feel like work. She feels most passionate about making people feel welcome and cared for which is exactly what Blau Family Chiropractic & Integrated Wellness does.
Seeing people feel better over time and become the best version of themselves brings her such joy.
When Jessie is not working, she loves traveling with her family.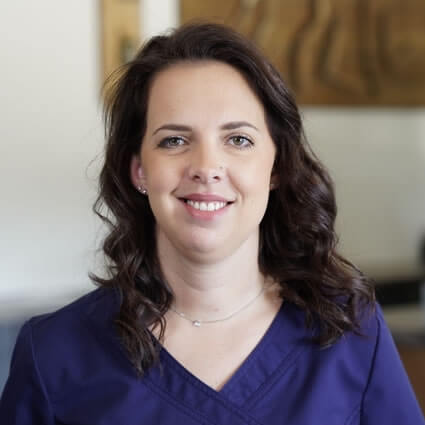 Jen Jacobsen is a Chiropractic Radiology Technician at Blau Family Chiropractic & Integrated Wellness.
Jen has been a chiropractic practice member at the practice for quite a while and it has helped her to evolve her thinking of how she can make her health a priority without having to be on medications and see a brighter and simpler way of accomplishing that. Because of her experience with chiropractic, she was excited to get into the field and see how chiropractic care can really help a person in their personal health journey.
One thing she really enjoys is the teamwork that happens at Blau Family Chiropractic & Integrated Wellness; everyone is truly amazing and helpful. Jen loves seeing the healing that so many of the practice members are experiencing from visiting the practice.
Jen is very passionate about her friends and family. In her free time, she enjoys playing bags and horseshoe league and loves working out so she can becoming stronger all around mentally and physically.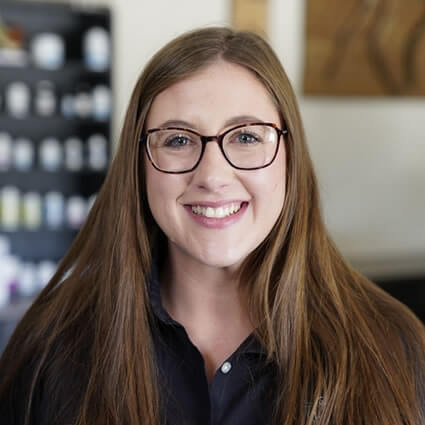 Falynne Pippin is the Community Outreach Assistant at the practice. She has a BS in Psychology and a passion for mental health and child development.
She loves working at Blau Family Chiropractic & Integrated Wellness because she really wants everyone to have an equal opportunity to thrive and wants to do what she can to help people access the resources to do so!
Falynne has seen a chiropractor since high school after she allowed a friend to walk on her back. She found out that she had an L5 injury as a child that had since healed but played a role in her pain. At that point she believed that you saw a chiropractor when you were hurt but has since realized all of the benefits that come with maintenance care. Understanding now that the body is capable of healing if we provide it with the proper environment and how chiropractic can help by setting the stage for healing.
She loves connecting people with the tools they need to live a better life and loves seeing people leave the office with more energy and excitement for life and the things that they love. The practice focuses on life effect and seeing those goals be achieved by the practice members is incredible!
Falynne likes to spend her time out of office outside by the water with her dogs, by the fire reading or watching movies with her husband, and in the kitchen trying new recipes dutifully accompanied by her cat!
Contact Falynne Pippen, out Community Outreach Assistant, at
coa@blauchiropractic.com
for any marketing or outreach information.
Get the Answers You Need
If you want to stay healthy, we are here to be your information resource. Contact us today to schedule your consultation with one of our chiropractors in Portage!
CONTACT US
---
Meet The Team at Blau Family Chiropractic & Integrated Wellness | (608) 742-1300